Impetuous Ritual – Blight Upon the Martyred Sentience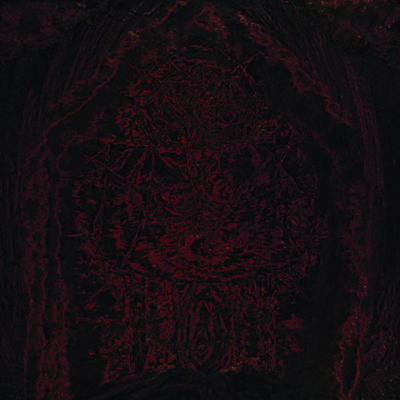 How easy is it for a Death Metal band to sound like literal hell? Ask Impetuous Ritual, I suppose. The band, whose debut 'Relentless Execution of Ceremonial Excrescence' actually served as a gateway into Portal's sound for me personally, is back with a new full length release – and if it doesn't sound like being dragged through the 9 circles of hell, then I don't know what does.
When I posted a photo of the LP version of 'Blight' on my Instagram (www.instagram.com/p/BVgfGwnlgyo), I described it as "a tsunami of tortured souls, screaming in agony while rolling through a gigantic cave." If you listen to the album opener 'Void Cohesion', I'm sure you'll be inclined to agree. The song crawls out of the speakers, sluggish, yet with mammoth dimension. And when Impetuous Ritual kick into higher gear with the following songs, they somehow manage to still convey the same grand and majestic dimension of their sound, despite the washed out production and more chaotic arrangements.
It takes the band a few songs to revert back to a slower pace with 'Sullen', which starts out sludgy and turns into an atonal whirlwind of twisted riffage, blast beats and the piercing ring of a bell. What an unholy mass of a song! It rings in the last three songs, which are all menacing and unforgiving. The closer really bundles all of Impetuous Ritual's strengths and finally pummels you straight into hellfire.
'Blight' may be my favorite Impetuous Ritual album so far. It certainly has the same impact as the debut had on me – it draws me into its vortex of disgusting, cavernous Death Metal and doesn't let me go until its last note rings out. Like their fellow Australians Portal, they utilize certain production aesthetics that wouldn't work with many other Metal genres, but absolutely create the vibe that this music is supposed to convey. Impetuous Ritual are certainly up there with my highlights of the year so far!