Editor's Rating
Great quality import guitar with custom shop specs.
The Australian custom shop Ormsby Guitars has an excellent reputation and ever growing popularity, especially in the ERG-realm. To meet all the demand, the team from Down Under decided to release production model counterparts of their custom shop guitars under the "GTR" banner – with great success!
I was playing around with an excellent SX7 GTR at NAMM earlier this year and a couple of months later, a friend from California sent me his TX7 GTR from the second run to review. As you may know, I'm a big fan of Telecaster-shaped guitars, so I was especially excited for this one.
So let's see what the HYPE is all about (see what I did there?)…
The Specs
Alder body
3P bolt-on neck
Azure Blue gloss finish
25.5″ – 27.8″ multiscale
Ebony fretboard
Stainless steel jumbo frets
Bone nut
Hipshot Custom Bridge
Hipshot Tuners and Hardware
Ormsby PVH A5 bridge humbucker
Ormsby Old School single coil
Carbon fiber pickguard
Impressions
Is it really necessary to modernize an iconic body shape like the Telecaster? If you ask me, the answer can only be YES, PLEASE!!! Don't get me wrong – I love the classic Tele design as much as the next guy, but many contemporary takes on this iconic shape also really hit a lot of my sweet spots.
This also goes for the Ormsby TX7 GTR, one of the more radical, modernized Telecasters. Now, I gotta admit that I am not a huge fan of the Azure Blue of the TX on my lap, but it's not like the guitar wasn't available in many other cool finishes – even some more traditional stuff like seafoam green with a maple fretboard.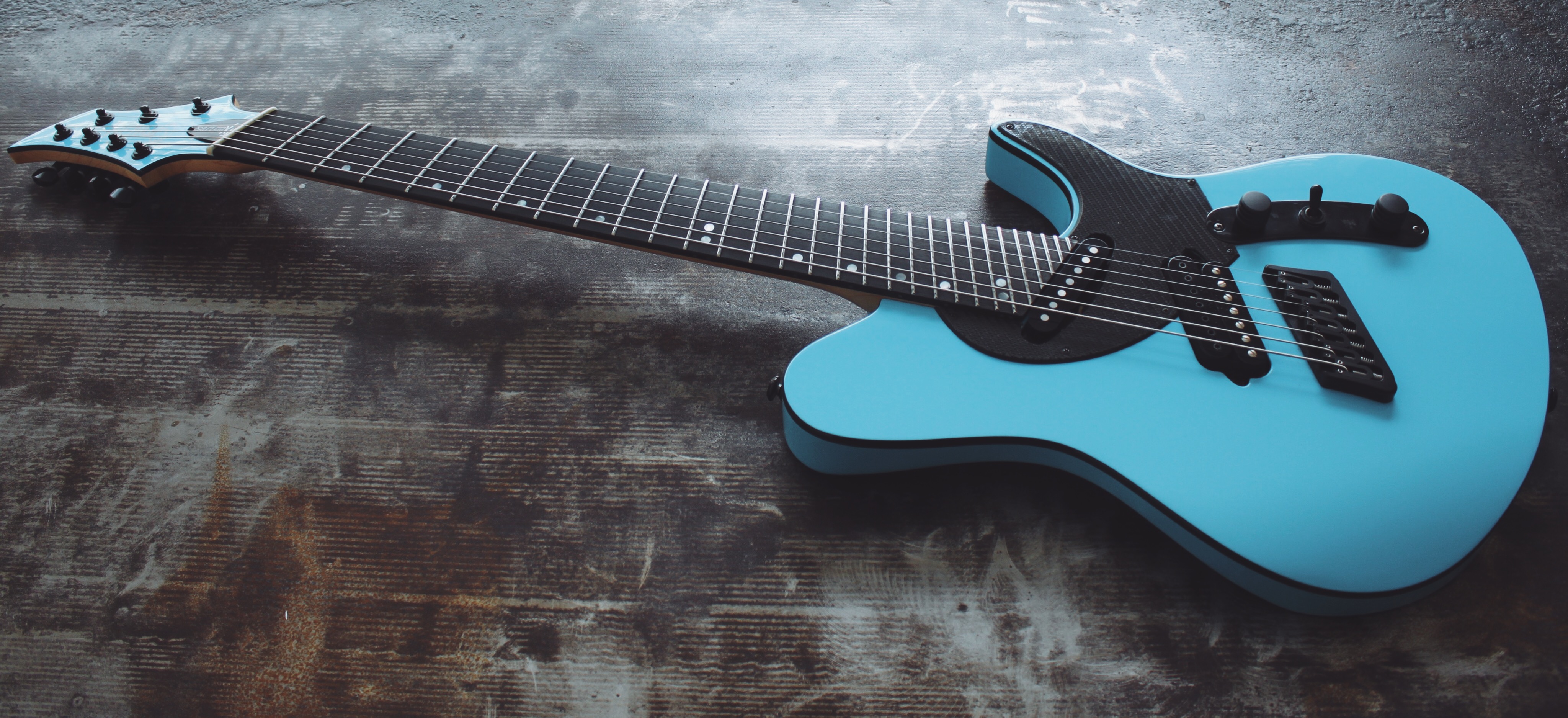 But I do dig the shape of the Ormsby. It looks really fast, like a runner who is about to explode out of his starting position. The multiscale construction only contributes to that dynamic and the carbon fiber pickguard reminds me of supercars on top of that.
The quality of the TX7 GTR is rock solid – this guitar feels like a true workhorse. The GTR series is built in the World Music Instruments factory in Korea, which has a great reputation for building some of the best import instruments.
And the Ormsby production models go through two quality control departments: In the factory in Korea and at the Ormsby custom shop in Australia. The result? No lemons are slipping through the cracks! This particular TX7 easily proves that.
The Playability
First off: I have never played a guitar with a neck profile quite like this. When I first picked it up, it felt somewhat boxy to me, like a D-shape with extremely pronounced shoulders. But once you actually start playing it, it feels surprisingly comfortable and somehow actually a bit more meaty than you'd think when you're looking at the numbers on the data sheet.
According to Ormsby Guitars, the neck has a D shape with round shoulders. AKA "thin U". As someone who has just purchased an ESP Horizon 7-string with what they call a "thin U" as well, I can say that the two necks don't feel very alike. I guess you just gotta try it for yourself, guys.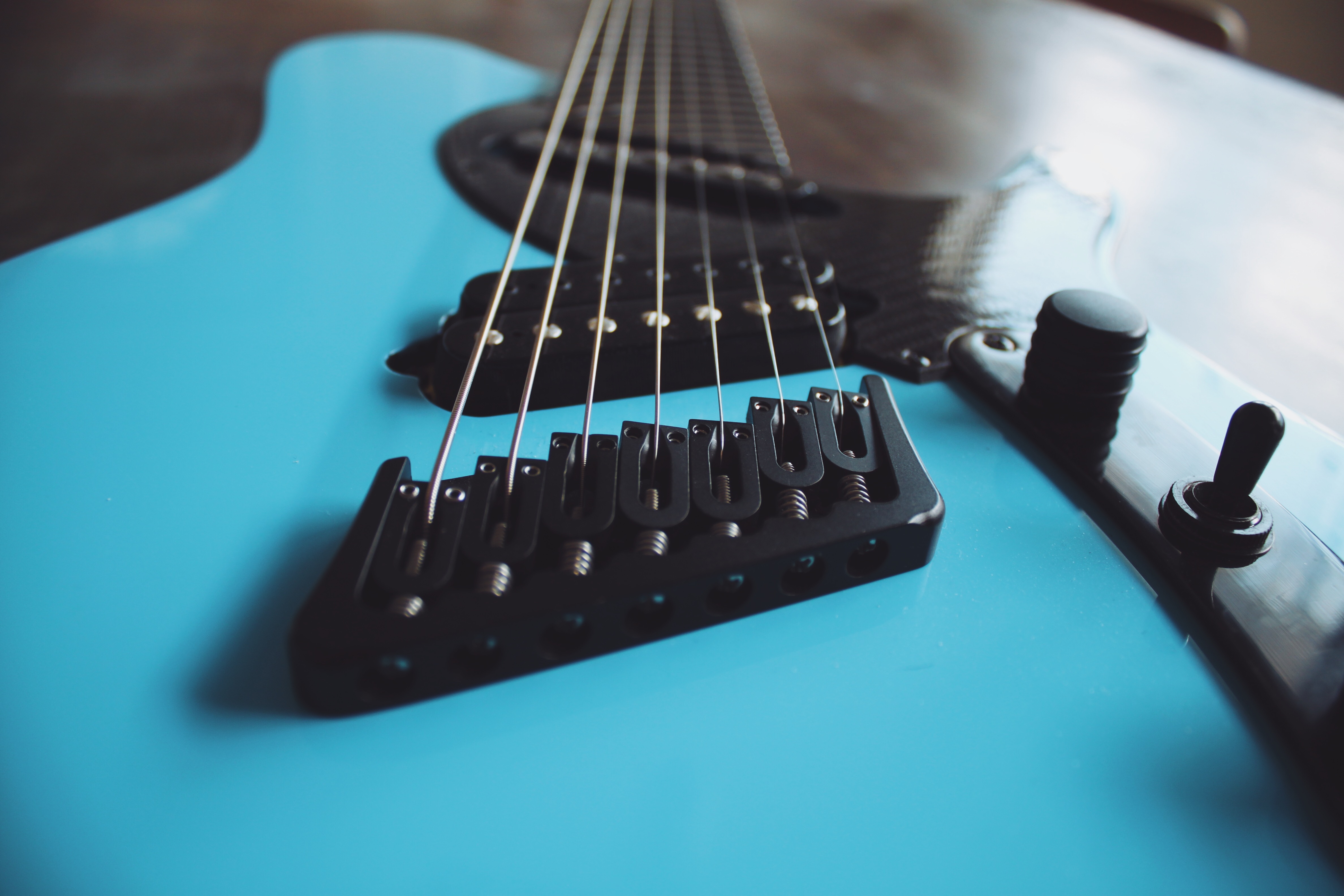 The fan of the TX7 is a little more extreme in comparison to the more established multiscale dimensions out there in the market and goes from 25.5″ on the treble side to 27.8″ on the bass side of the fretboard.
Now you might think that the difference between the more typical 27 inches on the low end of most fanned fret instruments and Ormsby's 27.8 inches isn't that great, but you only have to look at the fretboard to see that even 0.8 inches do in fact make quite a difference.
This opens up the possibility to tune the TX7 GTR way lower than your usual 7-string. Hell, this thing has a longer bottom string scale length than most standard 8-string guitars. And if you choose to keep it in more moderately low tunings, you're rewarded with a super tight feeling low end response.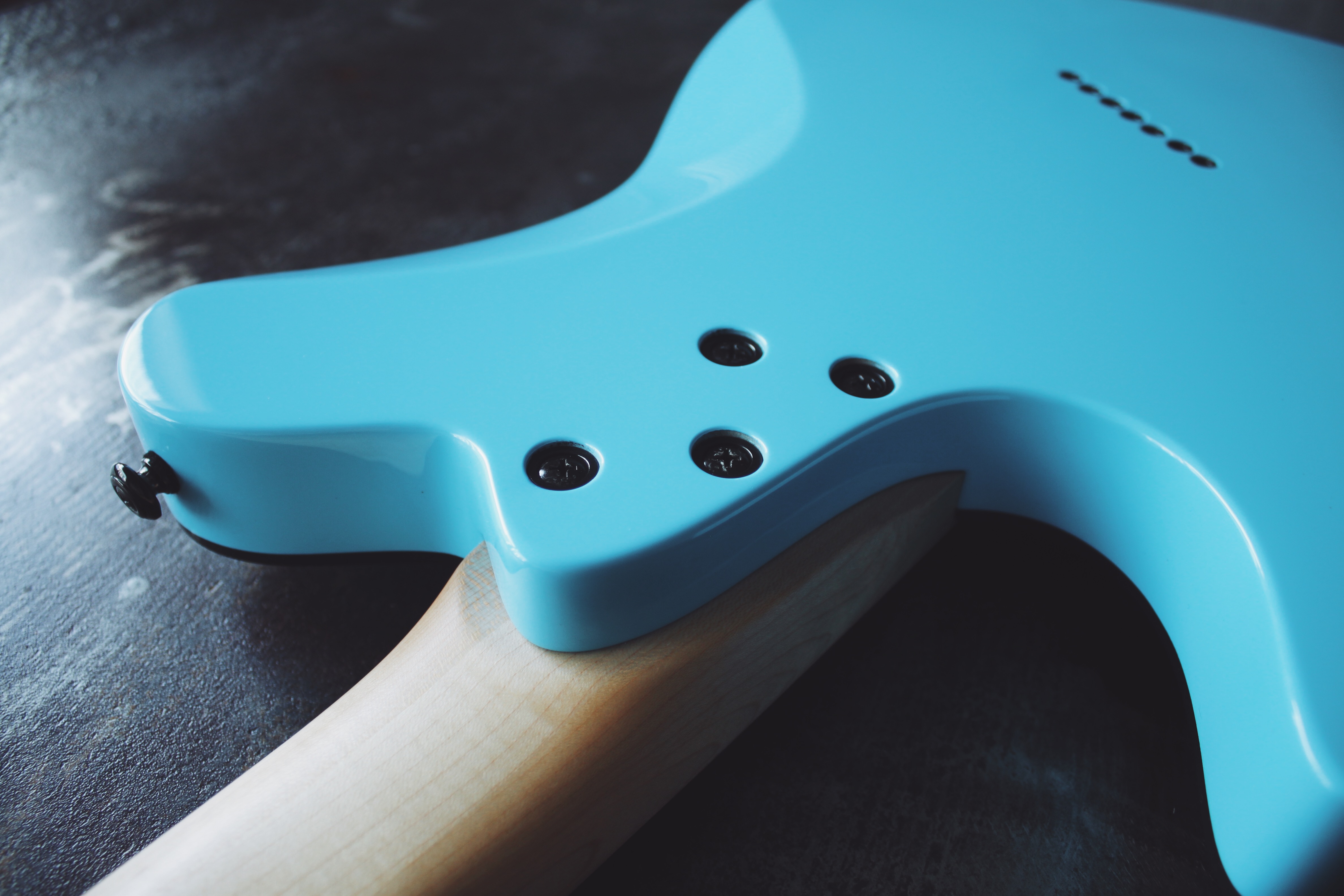 For people who are new to multiscale instruments, the quite radical fan may take some getting used to, but the benefits should be clear to everyone!
The neck joint has a very sleek profile, so the playability is great all the way up to the highest registers. The treble side of the fretboard technically has 29 frets, and even if that last fret is tiny, you will reach it.
The Sound
To my surprise, the Ormsby TX7 GTR is rather fat sounding. If you were looking to get a super "djenty" (aka thin, haha) rhythm tone out of this guitar, the PVH A5 bridge PU might not be the "be all end all" solution for you.
The output is pretty moderate as well, so the way you're playing this guitar will have a very direct impact on the dynamics you will get out of this pickup. All in all, I'd call this a very crunchy sounding pickup.
I wouldn't personally mind more output and would have loved to try some of the more aggressive pickups that Ormsby Guitars offer as replacements… hopefully next time!
Here are two clips for you:
The Verdict
The Ormsby TX7 GTR offers a lot of guitar for the money. 1699 Australian Dollars (about US $1300 / 1120€) is an incredible price for a multiscale guitar with stainless steel frets, a Hipshot bridge/hardware and specifications that you usually only get in expensive custom shop instruments.
Sure, big brands like Ibanez or Jackson also offer multiscale instruments at this point, but they are not as unique and refined as what Ormsby have to offer. The Australians are veterans when it comes to multiscale constructions and you can tell that they have tweaked their instruments to perform the way an instrument with fanned frets should.
I would prefer some more aggressive pickups out of the box and yes, the neck profile took some getting used to for me personally, but this is me nitpicking.
If the quality of this TX7 is any indicator, the GTR series does blow a lot of import instruments I have tried out of the water with ease. So as far as I'm concerned, the hype is real!
Gallery