Editor's Rating
Great looking Metal machine with a couple of minor flaws.
The Ibanez RGD series came out in 2010. I was endorsed by Ibanez at the time and my old band WFAHM was just starting to use 8-strings. I had a big Ibanez RGA8 custom project in the works with a local luthier and grabbed an RGD2127Z to hold me over.
And man, was it ever a great guitar! Despite the 26.5″ scale, it held my 8-string tuning (F standard) incredibly well and even the stock pickups sounded so good that I left them in the guitar and ended up recording the album 'MMX' with it. You can check out a song here!
I ultimately sold the RGD to fund the RGA8 custom project and soon started missing the hell out of it. It's one of the few guitar sales I really regret. I later got an RGD2127FX and ultimately the DCM100, which finally made up for it. With all of my RGD history in mind, I'm stoked to check out this brand new RGD3127.
The Specs
Basswood Body
Roadster Orange Metallic Flat Finish
26.5″ 5P Bolt-On Maple/Wenge Neck
Birdseye Maple Fretboard
24 Jumbo Frets
Lo-Pro Edge Tremolo
Gotoh Tuners
DiMarzio Fusion Edge Pickups
Volume Knob
3-Way Pickup Selector
Impressions
My first encounter with this guitar was at NAMM 2017 and it was by far my favorite guitar of the Ibanez lineup that year. As a fan of the RGD shape, I was stoked to see such a cool finish and a birdseye maple fretboard to boot. Definitely a breath of fresh air!
The "Roadster Orange Metallic Flat" finish is really something else. It's so radiant, but because of the fact it's matte rather than glossy, it holds back just about enough to not come across as too fruity. Ibanez really managed to bring some of their loud 80s heritage into the future with this one.
I'm a bit surprised about the feel of the finish, though. It's not smooth as you would expect from a satin finish, so you can't only see, but even feel finish particles when you're running over the body with your hand. I'd be worried about the finish chipping easily.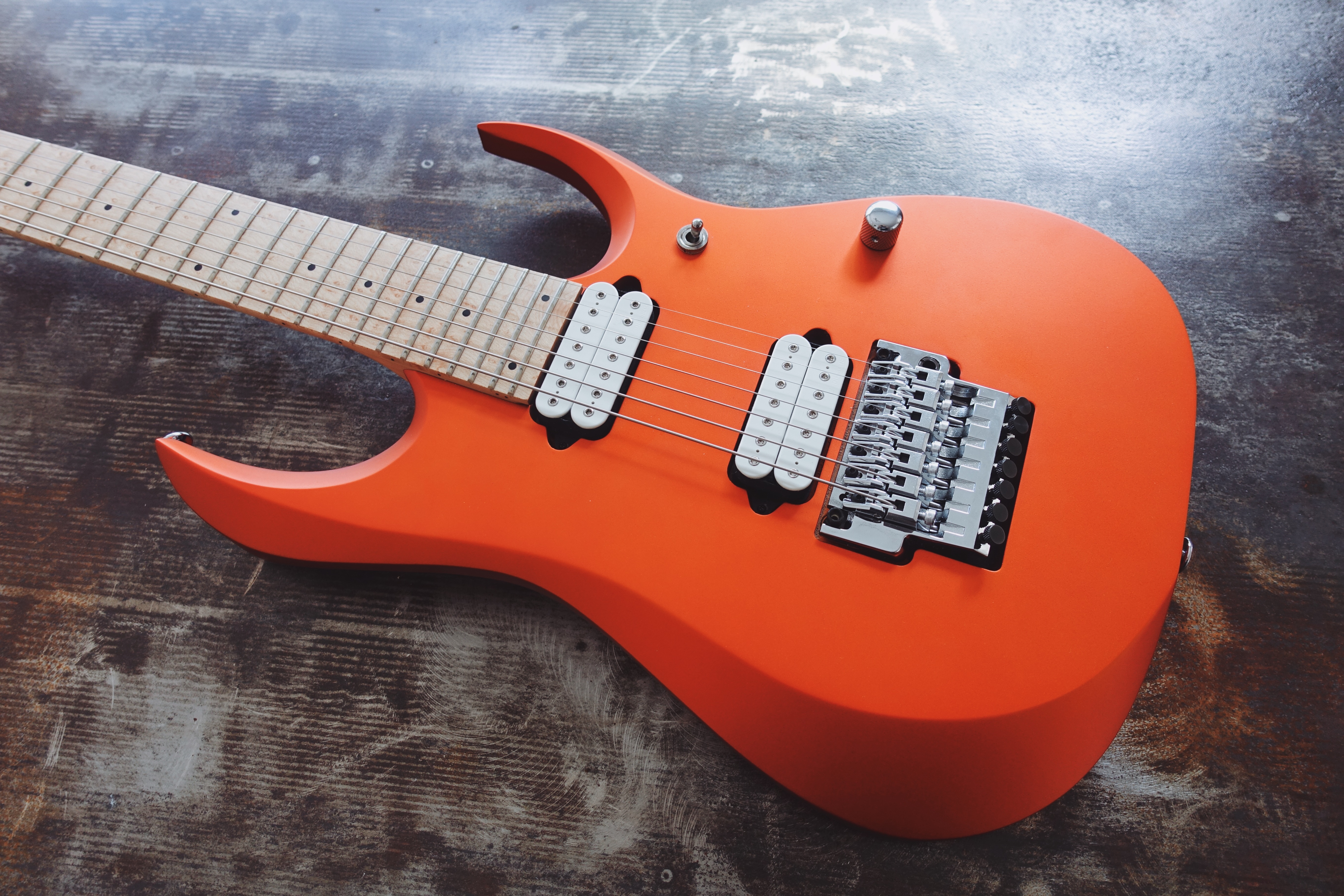 I'm surprised to say that I do like the chrome hardware, which is really incredibly rare for me. I usually think it looks cheap, but no other color hardware would have worked with this finish any better in my opinion. So are there any complaints with the aesthetics at all?
Well, this particular birdseye maple fretboard isn't exactly highly figured. It's nice enough and certainly looks a bit better than plain maple, but a bit more figuring would have been nice. Otherwise, I think the overall look is a perfect home run, down to the white pickups.
The Playability
With just over 8 pounds, the RGD3127 is a bit heavier than I anticipated, but that's a luck of the draw situation with Ibanez.  This one's lighter than my DCM100, but not by much. It doesn't punish my back on the strap, though.
What really surprises me is the neck. It's almost fat for a D and reminds me of my old RG1527M, which also felt thicker than any of my other Ibanez 7-strings at the time. It's hard to say with certainty now, but I feel like my RGD2127s had sleeker necks as well.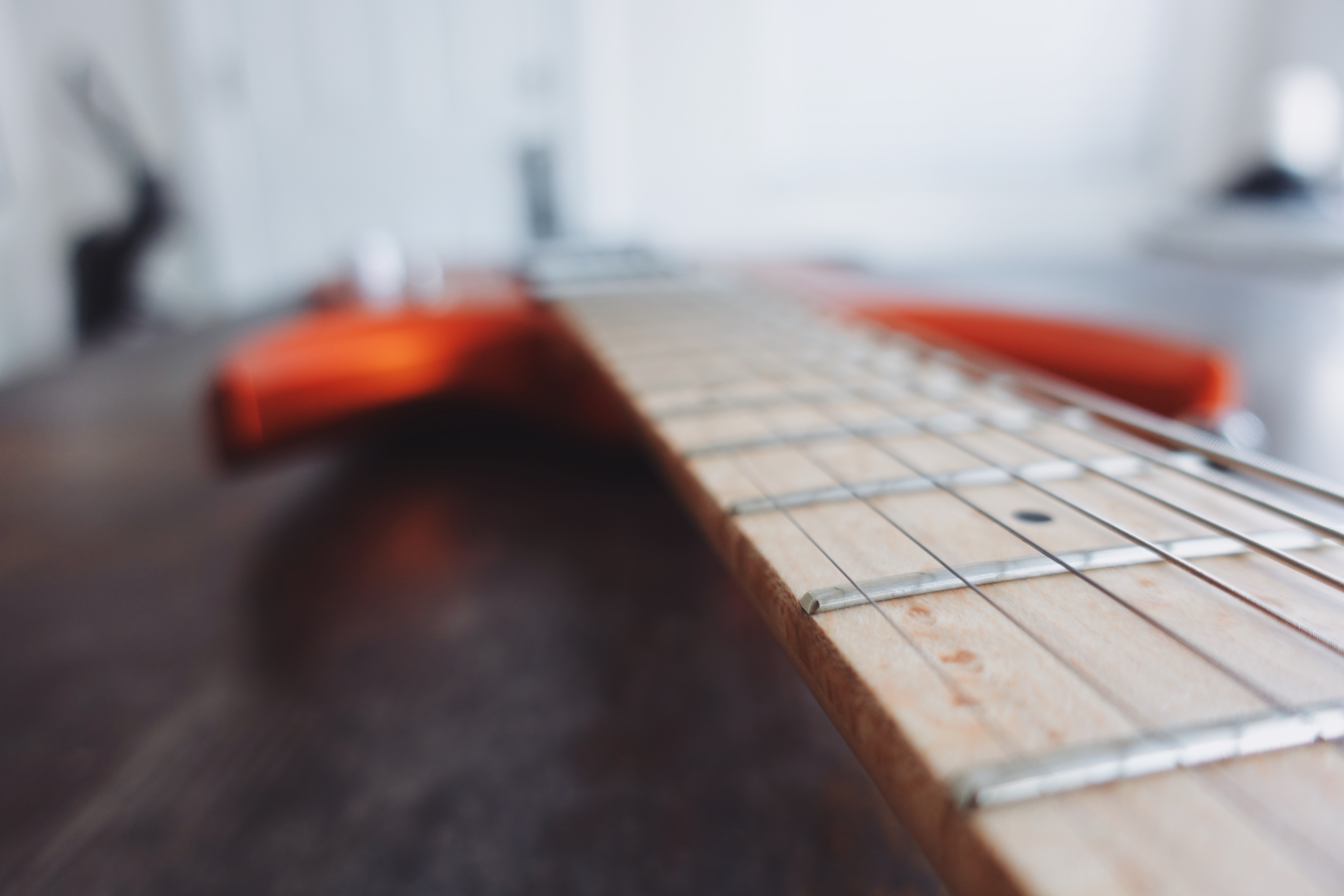 The only direct comparison I have is the DCM100, but being that it's a signature guitar, it has a custom neck profile. That one is a lot more of a C than a D and more reminiscent of the early 2000s 7-string Ibanez necks, which I think were ridiculously good.
Unfortunately I have another gripe with the RGD3127 neck: The fret ends. They aren't exactly sharp, but could be rounded off or more sloped along the bottom edge of the fretboard, just to make runs up and down feel a little more smooth.
Maybe the neck thickness and the fact I have small hands affect this, but I can't say my other Ibanez guitars feel the same way, so I can't be sure. The guitar was well set up by Guitar Repair of Tampa Bay, with very low action, so it plays well otherwise.
The Sound
I had to dig deep to find out a little more about the DiMarzio Fusion Edge pickups. They are exclusive to Ibanez, so there is no info about them on the DiMarzio website. Luckily someone in their forums asked for more insight and DiMarzio replied.
They didn't say the Fusion Edge were modeled after, but most comparable to the Jake Bowen signature DiMarzio Titans. I have never tried those, so I can't comment on that, but my first impression of this Fusion Edge set is that it's a bit dull sounding.
I will say that it sounds best across the "top" 6 strings. Very crunchy and mid-focused – almost voiced more for Rock than Metal. The lowest string, on the other hand, sounds muffled to my ears. That's a shame, because the basswood body/maple neck and fretboard combo is typically very snappy.
Hear for yourself:
Please refresh page if you don't see the SoundCloud players.
One particular feature very worth pointing out is that this DiMarzio set has its own equivalent of the (EMG) quick connect system, so you should technically be able to order other DiMarzio pickups and drop them right in without having to solder! I just can't seem to find more info about that anywhere online.
The Verdict
The Ibanez RGD3127 is a bit of a mixed bag for me. The look bridges the gap between Ibanez's 80s heritage and their more contemporary designs with a finish that plays well with the RGD shape's bevels and aggressive lines.
The chrome hardware, white pickups and birdseye maple fretboard compliment the finish perfectly. This is definitely one of the best looking guitars in the current Ibanez lineup. The only thing that could make this better would be a reversed headstock.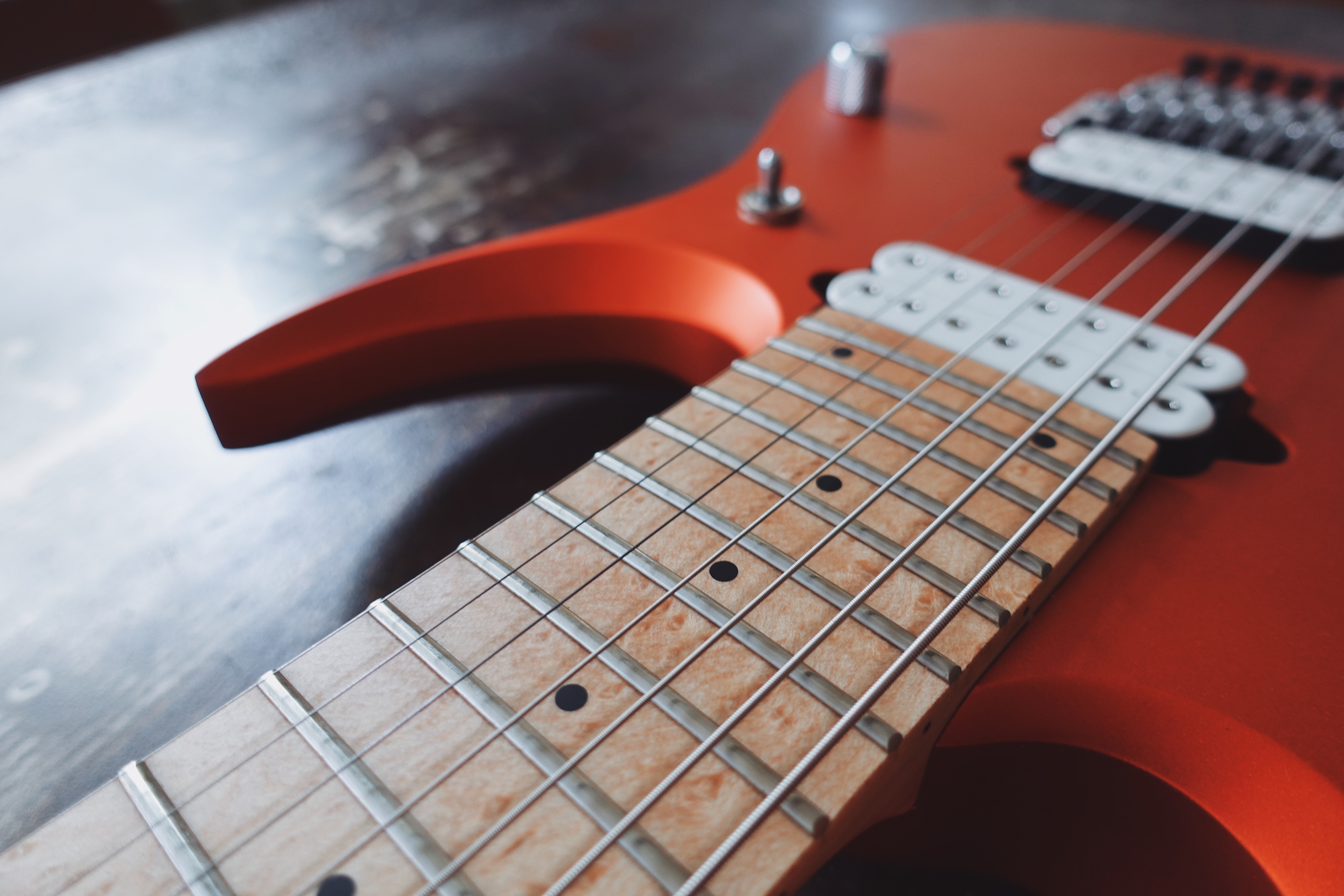 There are, however, a couple of shortcomings in regards to the playability. I think it wouldn't hurt for Ibanez to go back to more C-shaped profiles, like the ones on the early 2000s models or, more recently, the DCM100. And I've seen nicer fretwork on a Prestige for sure.
The pickups aren't exactly perfect for Metal either, but I'm going to guess that a lot of people will upgrade them anyways. Owner Nic, who let me borrow the guitar, is replacing the DiMarzios with a Bare Knuckle Black Hawk set, so I might check it out again after the swap.
All in all, I really expected to love the Ibanez RGD3127 more. I think the pickup swap will make a difference and maybe the guitar just needs to be broken in a bit more, but as it stands, it's a bit more cumbersome than anticipated.
Gallery